In June 2018, we established a pioneering Tropical Rock Lobster company, Ornatas. We set out to achieve something that was thought to be impossible!
From the spark of an idea to where we are now is the result of hard work by so many people and we are all excited to see the idea starting to become a reality. Looking back at all our accomplishments over the past four years, we feel nothing but proud of where we are now and excited for the future. Celebrating this big milestone, our CEO Scott Parkinson, shared a glimpse of this incredible journey.
"It's been an exciting journey of 4 years' worth of really hard work. Producing Tropical Rock Lobster commercially from egg to a marketable size, using sustainable practices that have never been done before. And actually being the leaders in this space."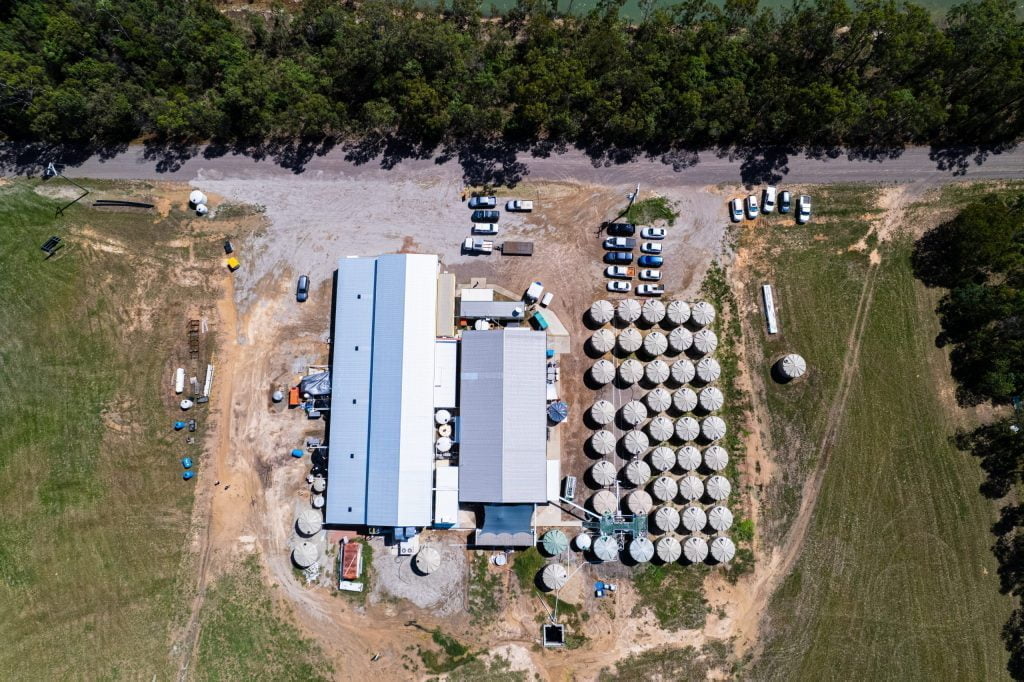 Our site at Toomulla Beach, 45km north of Townsville, was acquired three years ago. It provides the perfect growing environment for our lobsters while bringing economic growth and new employment opportunities to the region. Since then, we have completed major commercial projects on this site, and our facility has evolved with our growing operations.
"We are grateful to the Queensland Government for granting us the freehold ownership of this site last year, providing our board and investor confidence to fast track our expansion and invest an additional $14 million dollars over the next 3 years. This helped us scale our level of production and operations, contributing to regional development and job creation in Northern Queensland."
Ornatas has also recently been granted a $2.1 million Northern Australia infrastructure grant from the Federal Government Department of Industry, Science, Energy, and Resources.
"This grant will help us strengthen our capital projects, including our hatchery and nursery operations, implementing our renewable energy plan through Solar and additional capacity in our pond grow-out systems ."
Ornatas has brought together an incredibly hard-working team of people with different skills, sharing a common passion for the future of this new sustainable aquaculture industry in Northern Australia.
"We have grown from 1 person to a team of 24 in the last 4 years. Everyone plays a huge role in the journey we are on together, from our scientists to technicians and maintenance crew. We cannot go to others for research and answers. We are the only ones doing this."
Our hatchery is successfully producing larvae at a commercial level, which are now growing to the puerulus stage. Our recent hatchery run has produced over 5000 early juveniles ready to go to the next step of juvenile grow out, this is closely followed by a second run expected to deliver similar quantities over the next 4 weeks. This is a big milestone for us.
"The first-ever commercial Tropical Rock Lobster pond system will be operational by the end of this year. We are all set for the commercial production of market-size lobsters in the next two years. We are entering the future of sustainable aquaculture and are all ready for it!"
As we celebrate, we are thankful to our team, partners and supporters who have been with us through this journey. Together we are making this all possible.